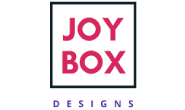 JoyBox Design-made with passion
We chose only the best foam board materials and reliable manufacturers. If your order is damaged or your are not 100% happy with your purchased. Please let us know, we will make it right for you.
Shop Now
We are JoyBox Design
About us
The JoyBox Design is a space for Party inspiration, DIYs, and products that yell FUN! The goal for this shop is to provide products that help you achieve beautiful projects and skip a few steps. I hope you love it all!
Shop Now
Good quality and easy to assemble
I ordered the 7 & 0 for one of my events. The foam board have a good quality and professionally cut into shapes. This product saved me a lot of time and It's easy to assemble. I just put a tape on the sides and used the glue gun so it will be more sturdy. No more tracing of pattern and cutting. Just add the balloons and ready for delivery. Definitely, I will order other numbers soon.
20 Minute Assembly
Great product for my 6 year-old's birthday. A great centerpiece and he loved it. This kit comes with pre-cut pieces and it's a real lifesaver. If you've ever tried to build a balloon mosaic without this... then you know... it takes hours. This one takes about 20 minutes - a huge help. The back support is super helpful too.
Excellent quality and precise dimensions- 3ft
I ordered this for a big birthday coming up and am glad I did. This is my first time to do something like this, and I've heard nightmare stories from friends making one. However, this made it real easy. The foam board quality is great and directions were easy to follow. The mosaic number is exactly 3 feet which I wanted. I read other comments on other products where the sizes were inconsistent- why I went with this one. I'll try and post pics later once we celebrate, but definitely recommend this!